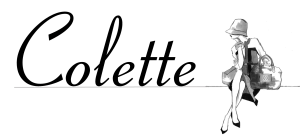 We are updating our website for you
Sorry for the inconvenience, our website is under construction…
Multibrand clothes store, with a carefully chosen, feminine collection to fit your ageless personality. We love prints and color, we look forward to welcome you soon.
OUR BRANDS:
Marella
Mos Mosh
La Fee Maraboutee
Eleonora Amadei
KOAS
InWear
Four Roses
Fifth House
Unisa (shoes)
Who is Colette?
An amazing person who always knows how to lighten the mood. She can turn any dull moment into absolute craziness, in a good way. She is an amazing friend that will always have your back. She's the type of person that you can call at 3 in the morning and she will gladly help you with whatever made you upset. She loves a party and always knows how to have a good time…
You are gorgeous in every way!
Best regards,
Ria & Alain Bodenstedt
Colette
Stokstraat 6, Maastricht
+31 (0)43 2067058
info@colettemaastricht.nl
Openings hours:
Monday 13 – 18 uur
Tuesday 10 – 18 uur
Wednesday 10 -18 uur
Thursday 10 – 20 uur
Friday 10 – 18 uur
Saturday 10 – 17:30 uur
Sunday 12 – 17:30 uur